The Lake District stretches for around 912 square miles, and holds a wealth of wonderful places that both UK residents and holidaymakers from abroad can enjoy. Depending on your personal taste, budget and the style of holiday you're looking for, as well as the time of year you're travelling, you'll find somewhere in the Lakes that will fit the bill.
Whether you want a cosy country cottage experience in the cooler months, or you're eager to have an active and rustic camping experience, here are the top five best Lake District holidays to book today.
1 – Rent a Country Cottage at Windermere
Windermere is perhaps the most iconic destination in the Lake District. Famous for being a desirable destination for Victorians, including eternally popular children's author Beatrix Potter, Lake Windermere is the embodiment of the area. You can even have a visit to her Lakes cottage – Hill Top House.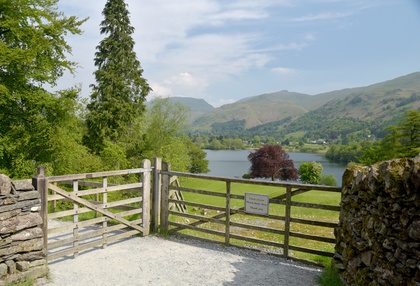 With plenty of outdoor activities, including fishing (which is free here), boats for hire, watersports, walking, hiking, scrambling and cultural places like tea rooms, cafes, pubs and gift shops, as well as boasting some of the most stunning and spectacular scenic views of the lakes and mountains, Lake Windermere may be the first and last place you consider for a Lake District holiday.
Rent a cosy country cottage and get the full experience of homely comfort with privacy, as well as enjoying wonderful views from your own living space. With a wide range of cottages to choose from, you can find the perfect space to enjoy holidays with groups or family.
2 – Book A Remote Hotel Stay at Buttermere Village
If you're an outdoor enthusiast looking to explore the fells of the Lake District and enjoy a truly remote experience while you're there, book a stay at one of the comfortable and homely hotels at Buttermere Village. This charming village is right by the lake shore of Buttermere and is the starting point for many beautiful walks up into the hills or along the waterfront.
The village doesn't have any shops, but there are plenty of beautiful old-fashioned buildings to enjoy, including the original burial place of famous fell walker Alfred Wainwright.
Enjoy a relaxing hotel break and have food and board waiting for you after a long day walking.
3 – Take a Boating Trip to Lake Coniston
Coniston Water is another iconic Lake District destination with literary connections. The classic book 'Swallows and Amazons' by Arthur Ransome is set here, and it's easy to see why the author was inspired. The crystal clear and still waters, exquisite green slopes, ancient trees and beautiful mountain backdrop make it a picture-perfect destination of nature lovers, anglers and anyone who loves being close to water.
You can easily take a little trip across the lake in an authentic Victorian steam-powered yacht, or rent your own boat and enjoy a romantic row across, enjoy fishing for the local perch, pike and brown trout, or simply camp nearby and enjoy a daily paddle with little ones.
4 – Go Camping At Low Wray
If you love camping and feeling close to nature, book a camping holiday at Low Wray. This provides spectacular views of the mountains and lakes and provides easy access to the iconic area of Windermere. Wray Castle is another attraction which draws many campers to this area in their hundreds. There is, however, plenty of space throughout the year to enjoy the outdoors without having to squeeze your tent or van in amongst dozens of other holidaymakers.
Whether you bring your own tent, or want to enjoy one of the onsite teepees, camping pods or park your campervan, this is one of the best all-round campsites for visiting the Lake District.
Low Wray campsite has facilities to keep everyone happy, including water sport equipment rental, a children's play area and seasonal fresh food.
5 – Snuggle Up in a Log Cabin in Ullswater
Log cabins and lodges offer supreme cosiness and a rustic touch to your stay in the Lake District, while still giving you all the shelter and utilities you need for a practical and comfortable visit. Log cabins are an especially good option for those visiting the lakes during the cooler months and many are equipped with authentic fires and wood-burning stoves. If you're visiting the Lakes as a couple, enjoy a cosy and romantic evening looking at the stars from your cabin porch.
Ullswater offers beauty and privacy in equal measure, with gorgeous views of the area, fishing opportunities and a number of paths and trails around the water's edge as well as more adrenaline-pumping adventures into the mountains.
Whatever type of holiday you're looking for, the Lake District is packed with options that will satisfy even the most discerning traveller. Whether you want to relax and unwind, or challenge yourself with outdoor excursions, you don't need to look any further than the Lakes.